Accidents that leave massive damage to property may be ones with few injuries. And accidents with little property damage may be catastrophic and mortal. There are no templates for how and why an accident does so much damage in one case and not in another. That goes the same in lawsuits as well.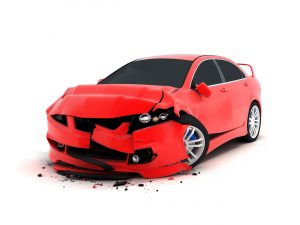 Each Case is Different
All potential lawsuits must be judged on their merit. But, in an auto accident, if there was excessive speed and many cars were involved, statistically, somebody will have been injured. It could be a simple injury and it could be something far more complicated and severe. In other words, the dollar value of a given auto accident is wide and unpredictable.
Get Help
It may not be the answer you want to hear, but it's the reality. For a more concrete answer, you'll need more information. Fortunately, our Law Firm can tell you what to expect and how to move forward with your claim. We will give you the information you need to make the next move.
Be Protected
Perhaps the insurance company of the party responsible will offer a settlement. Again, you need more information. Is it fair? Is it going to cover future medical? Future loss of employment? Future pain? We suggest you decline any settlement offered without first getting legal representation since once a settlement has been accepted, you give up the right to adjust it should you require more time to heal, more time away from the job or more time to deal with other consequences of the accident. In fact, many injuries don't even manifest themselves for days, weeks, or even months afterward. It makes sense that you'd wait for all the facts before making the decision on something this important, right?
Our Promise
At our Law Firm, we understand you want quick answers, and we'll speed your case along as quickly as possible. But until all the pieces of the puzzle are properly in place, we won't know what to expect. If, however, you insist on a concrete answer without having a full investigation, you may be setting yourself up for failure. Consequently, an attorney who announces immediately what your claim may be worth without a full review of the case may have bad information, maybe unscrupulous or simply hasn't done the proper homework. We won't throw out numbers until we know enough to do so.
At our Law Firm, we understand your time is important. We know that you need treatment and a determination on how your expenses will be covered. We are aggressive yet thorough in our investigations. When we take on a case, you can be certain that we will have done our homework and will fight hard for you. Details must be listed and analyzed. Current and future economic damages must be painstakingly recorded and considered. Rehabilitation costs, medical bills, prescription drug expenses, and the complete loss of income due to missing work are not just important, it's critical in assessing the full value of your case. More on this website
Our Law Firm will pursue the maximum possible recourse for you if we take on your case. We may even be able to help you pay the bills while we look into your situation. We focus on automobile crashes and Texas road-related litigation. One of our team of dedicated attorneys looks forward to providing you with a consultation, advising you of all your rights, and answering any questions that you may have. In that respect, one of our Law Firm's lawyers is available for a free consultation and specialized representation at all hours of the day or night.