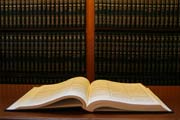 Being the leading personal injury attorney's office in San Antonio comes with responsibility. It is not a distinction that Ketterman Rowland & Westlund takes lightly, by any means. However, with the responsibility to offer stellar legal counsel also comes a sense of accomplishment. The lawyers at this firm take great pride in serving our community, which is clear in all our work.
For years, Ketterman Rowland & Westlund has helped the people of the greater San Antonio area obtain compensation for their personal injuries. These cases range from worker's compensation to car accidents, from wrongful death to sexual abuse. Every case is important to us and is treated with respect and discretion. This is why the firm continues to see a steady increase in clientele. People tell others what an excellent experience they had with us, and the word continues to spread.
Over the years, our firm has received a variety of honors that have made us proud. These include peer reviewed honors, such as being named among the Best Lawyers in America, as well as earned certifications, such as becoming Board Certified by the Texas Board of Legal Specialization. Ketterman,Rowland & Westlund is also a member of the National Trial Lawyers, Top 100 Trial Lawyers, Million Dollar Advocates Forum and Multi-Million Dollar Advocates Forum.
Most recently, our firm has been named among U.S. News and World Report's Best Law Firms and gained membership in Super Lawyers, a highly selective rating service that admits only 5% of practicing lawyers.
Collectively, these awards and honors tell you what our clients already know. This is one of the best law firms in the country because of our caring, dedicated staff. As lawyers, we are pleased to say we take the time to learn the details of each case and dedicate ourselves to getting each client the best compensation possible.
If you think personal injury lawyers are a dime a dozen, you'll find that's not true of Ketterman Rowland & Westlund. This firm is unique in the quality of legal counsel we offer, the breadth and depth of experience our lawyers possess, and the respectful treatment we offer our clients. While respected in our field, we're proud to say the firm is also valued by the community as a whole. We are here to meet the legal needs of the people of San Antonio – and that is what we do every day.