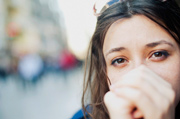 Are you afraid to answer the phone? Are you weighed down by debt?
Struggling to make high monthly payments, or an inability to make payments at all, can wreak havoc on your financial situation if not remedied. As every chapter 13 bankruptcy attorney in San Antonio knows, the decision to pursue bankruptcy can be clouded in fear and confusion.
Although it's been given a negative reputation, bankruptcy is often the best choice for those struggling with debt. Bankruptcy can often be a way to take control of your financial future. When learning about your bankruptcy options, there are a few important things to keep in mind.
3 Things to Consider Before Choosing a Bankruptcy Option
Nature of Your Debt. When choosing a bankruptcy option, it's important to consider the nature of your debt. Is your debt personal, or do you also have business debt? Individuals and sole proprietors may qualify for a Chapter 13 bankruptcy, while businesses have other options available. Before consulting a lawyer, it's important to know the nature of your debt.
Dissolution of Debt vs. Making Payments. Next, are you seeking to make payments or eliminate your debts? Chapter 7 bankruptcies often allow the dissolution of debt, although this may include selling assets. Chapter 13 bankruptcy provides debt relief over time, as it includes paying off your debt over time with manageable payments.
Length of Bankruptcy Process. In general, chapter 7 bankruptcies can be completed in 4-6 months, while Chapter 13 bankruptcies carry a longer term because of the need to make payments. The length of the bankruptcy process is a consideration that should be discussed thoroughly with a San Antonio bankruptcy attorney.
Get Debt Relief Help with a Chapter 13 Bankruptcy Attorney in San Antonio
Because every situation differs, it's essential to discuss your options with a lawyer who specializes in debt relief. It's always best to consult a San Antonio bankruptcy attorney at the first hint of debt accumulation. If you are having trouble making payments and the payments you are making don't seem to make a dent in your debt, it's a perfect time to reach out to a chapter 13 bankruptcy attorney in San Antonio. With timely assistance, you may be able to prevent bankruptcy, loss of property, and lower monthly payments.